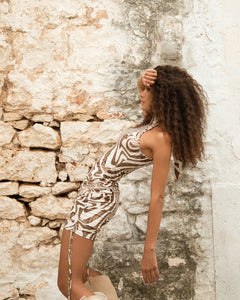 talhita backstage
GIRL POWER QUALITY
Talhita is passion and creativity that resonate in a small workshop at the gates of Milan. Here attention to fashion merges with originality and style unmistakable of its creators. Talhita is independent, confident, decisive, capable and in control of her own time. Talhita garments let themselves be observed, studied, and catch the eye thanks to the attention to detail, care and craftsmanship typical of Made in Italy. Art shaped with the definition of who does not need to align with industrial production market to emerge and get noticed. Talhita is the style that sets you apart.


Are you a Talhitas? Prove it!
Our products are made entirely
in our tailoring workshops in Milan,
with the highest quality materials.
Become a talhitas
2022 collection
Nature Collection
Discover the brand new Talhita collection, choose your swimsuit and become a Talhitas too.
Pay in installments with Klarna without interest - Pay securely with PayPal or cards - Fast shipping - Easy and fast returns - Pay in installments with Klarna without interest - Pay securely with PayPal or cards - Fast shipping - Easy and fast returns - Pay by Interest-free installments with Klarna - Pay securely with PayPal or cards - Fast shipping - Quick and easy returns
Pay in installments with Klarna without interest - Pay securely with PayPal or cards - Fast shipping - Easy and fast returns - Pay in installments with Klarna without interest - Pay securely with PayPal or cards - Fast shipping - Easy and fast returns - Pay by Interest-free installments with Klarna - Pay securely with PayPal or cards - Fast shipping - Quick and easy returns
Pay in installments with Klarna, PayPal, Amazon Pay or on delivery
Customer score above 4.8 on average
Simple and fast goods return service, with dedicated assistance